NEWS!! 
Celtic Woman coming to Rosemont April 14th!!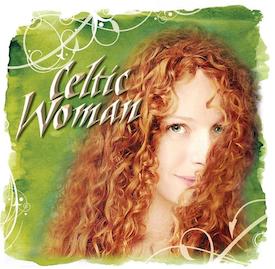 In the fourteen years since its 2005 debut, global musical sensation Celtic Woman has emerged as  a genuine artistic phenomenon representing Irish music and culture all over the world.  The group's albums and DVD releases have been consistent multi-platinum best-sellers, and its concert tours continue to touch the hearts of a devoted audience that spans the globe. Both an accomplished recording ensemble and a world-class performing collective, Celtic Woman celebrates Ireland's rich musical and cultural heritage, while continuing its remarkable legacy of introducing some of Ireland's most talented singers and musicians onto the world stage. 
Celtic Woman's fresh fusion of traditional Irish music alongside contemporary songcraft celebrates Ireland's ancient history while reflecting the vibrant spirit of modern Ireland.  The group's repertoire encompasses Irish classics, contemporary songs, classical favorites and stirring originals.  The lineup of performers has evolved in the years since the group's inception, but the signature sound of Celtic Woman has remained consistent, showcasing the members' individual and collaborative talents.
Celtic Woman is comprised of four young Irish women—dynamic vocalists Mairéad Carlin, Éabha McMahon and Megan Walsh, alongside gifted violinist Tara McNeill—whose performing skills bring centuries of musical and cultural tradition to life.  In concert, their angelic voices and instrumental virtuosity are accompanied by a robust ensemble that includes Irish dancers, bagpipers and a full band playing an array of traditional Celtic instruments, including bodhran, tin whistle, bouzouki and Uileann pipes.
Celtic Woman has sold more than ten million CDs and DVDs, making it the only all-female act to achieve multi-platinum success in the classical crossover and world music genres during the past decade.  Named Billboard's #1 World Music Artist of the Year six times and have regularly featured at #1 on Billboard's World Album chart.  Celtic Woman has also scored two Top 10 debuts on Billboard's influential album chart and five Top Five DVDs on Billboard's Top Video chart, as well as achieving platinum-level sales in nine countries.
Celtic Woman continues to perform its sonically and visually stunning concerts in front of capacity crowds around the world, having racked up cumulative ticket sales of over four million and performing for adoring crowds in 23 countries on six continents. 
In November 2018 Celtic Woman released their latest album Ancient Land, its the first brand new studio album since the Grammy-nominated Destiny in 2016. Recorded in Real World Studios in the UK in summer 2018, Ancient Land's 18 songs feature material that is all new to Celtic Woman including original compositions Follow Me, Be Still and Love & Honour (instrumental), some Irish traditional songs including Sive, Mná na hÉireann (Women of Ireland), and Moorlough Shore and some reimagined workings of contemporary songs such as Long Journey Home, Going Home and Homeland.
Ancient Land features the incredible vocal talents of Mairéad Carlin, Éabha McMahon, and introduces newest member Megan Walsh along with Tara McNeill on fiddle, accompanied by an orchestra and a full Irish band of drums and pipes, whistles, singers and dancers.
Celtic Woman continues to transcend national and cultural boundaries to celebrate the timeless emotion of Ireland's centuries-old heritage. A one-of-a-kind live act, Celtic Woman combines the country's finest musical talents with epic stage production to present a uniquely inspiring live experience. 
https://www.youtube.com/watch?v=LQLLhvtKGg8
Visit us on FB-
https://www.facebook.com/chicagoirishradio/- or just enter "O'Connor Irish Radio"
Stream the show live every Saturday-
https://tunein.com/radio/WPNA-1490-s1224/
Joe & Declan McShane
It all started in Donegal on Joe's Father's knee, listening to him play the harmonica and singing and playing the button accordion and his Mother dancing around the kitchen, where Joe says "thats where I learned to dance an Old Tyme Waltz, while listening to Ceili House Radio Eireann on Saturday night"  It seemed Joe knew back then what he was going to do. Joe McShane is one of the most soulful balladeers of all time with a voice of pure velvet whilst fingerpicking his guitar and playing harmonica. He has proved himself to be a national treasure as a songwriter, His first song was penned at age 14 titled "My Silverbridge Home".  Susan McCann recorded this song as "My Forkhill Home" on her "Sentimental Journey" Album. (this album received a platinum disc) She later recorded another song of Joe's called "Love Me One More Time".  Many other Artists have recorded Joe's songs including the great Daniel O'Donnell.  Joe 

We broadcast out of WPNA Radio, 1490 am, each Saturday morning from 11-1 CST. Our listeners tune in via the airwaves and through the live stream at  http://tunein.com/radio/WPNA-1490-s1224/